Your Partner in E-Waste Recycling
According to the e-Waste Association of South Africa, South Africa generates about 6.2 kilograms of e-waste per inhabitant annually and only 12% of that is recycled. In 2019, a record 53.6 million metric tonnes of e-waste was generated worldwide – an increase of 21% in just five years. And if left unchecked, it is estimated that by 2030, this number will reach 74 million metric tonnes.


AST Recycling provides e-waste management solutions that help companies and consumers responsibly dispose of electronics at their end-of-life. We are committed to recycling your e-waste in a compliant and environmentally responsible way. AST Recycling holds the highest level of certifications available ( ISO 9001, ISO 14001 and ISO 27001) for data destruction and environmentally responsible recycling.
E-Waste Recycling for Business
We take the burden of e-waste disposal away by coming to your organisation, collecting electronic waste and recycling it at our ISO 14001 compliant recycling facility in Johannesburg.
We issue Data Destruction and E-Waste Disposal certificates on request. Whatever your requirements are, we have the best solution for you!
E-Waste Recycling Bin Solution
We provide a simple and secure way to recycle electronics at residential estates, schools, retail, and office parks. Our e-waste bin is custom designed to securely contain the waste until the bin is full when the AST Recycling team will send a truck to collect the contents. Worried about your data security? These concerns are valid but if you use an AST Recycling e-waste bin, you can be confident that we will sanitise your device to European data management standards which means that your data will be permanently destroyed. Contact us to find out more on how to book an e-waste recycling bin.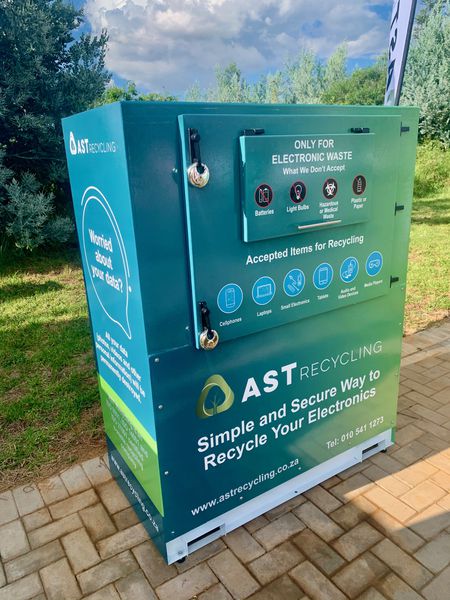 We Recycle the Following Electronics:

Desktops and laptops
Keyboards and mouse
Smartphones, PDA's and cellphones
Power supplies
LCD monitors and televisions
Printed circuit boards
Modems
Gaming systems
We pay you for every kilogram of electronic waste recycled.

Book your e-waste collection with AST Recycling.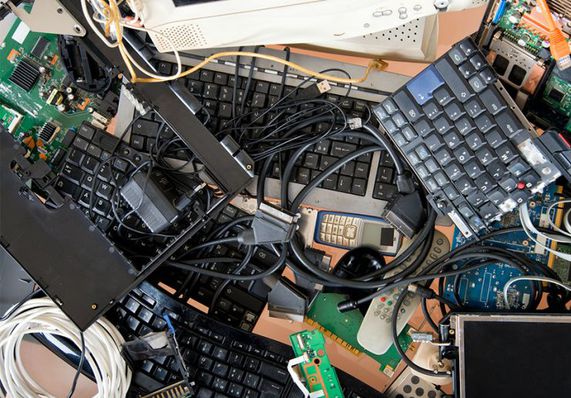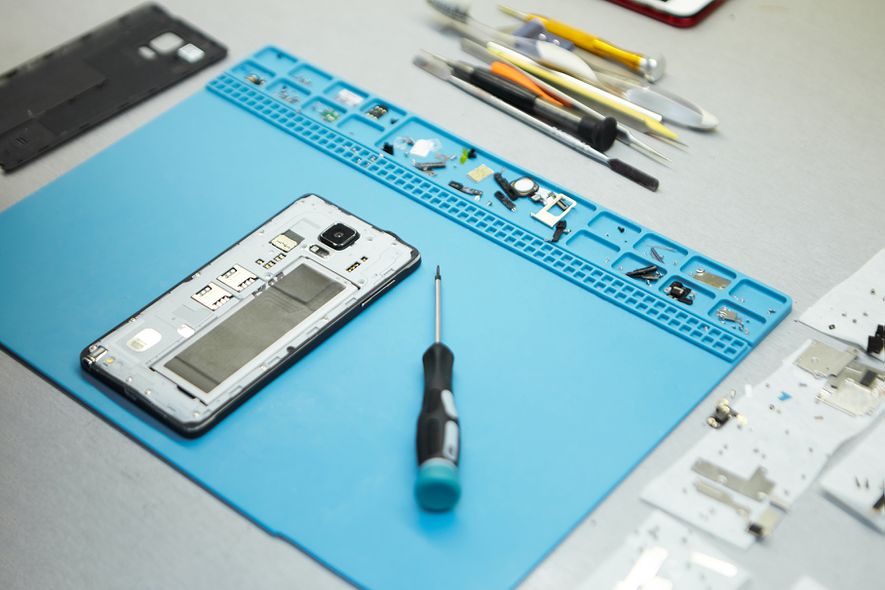 Your Data is Important
More than ever today, it's critical when you get rid of an older smartphone, laptop, iPad, or tablet to recycle them with a reputable recycling company such as AST Recycling. A lot of people don't realise that those devices are loaded with your personal data.
If you have ever had a photo of your ID on a device, if you've ever stored credit card information, photos you wouldn't want anyone else to have, or scans of personal documents, consider having your hard drives professionally sanitised before you sell them on or donate them, because the chances of your information being recovered are very high.

AST Recycling ensures that all your data is sanitised before recycling. Data protection is our top priority.

Donating Your IT Equipment?

It is said that one man's junk is another man's treasure. Never is this truer than in the technology space, in which one organisation's outdated equipment can be just what a smaller organisation needs for its day-to-day administration. Or, some companies even donate or sell equipment to their staff.

Donating equipment rather than discarding it is also a great contributor to the circular economy, extending the life of goods rather than sending them straight to landfill when their current usefulness has expired.

AST Recycling helps companies to donate IT equipment while ensuring that no data is compromised and all regulatory compliance is adhered to.

Please feel free to contact us with any questions.